Hsz manual chain block 3 ton for Garages
Product descriptions:
HSZ type chain hoist is widely used manual hoisting machinery which is easy to use and carry.it can used in
factory,mine,agriculture,electricity,construction site,wharf and dock.it can also be used in installing of
machinery,lifting,loading and unloading in warehouse,especially suitable to be used in the open air and the
place without power source.
we manufacturer the products in accordance with national standard,use the symmetry arrayed two-stage gear driven structure .It is design reasonable,dainty material,advanced structure,beautiful appearance,
small volume,light weight,big component strength,high toughness,safety and durability.The product has been
selling well both at home and abroad.It can compete with well known brand all over the world
Main Performances and Technical specifications of the chain hoist block
HSZ Chain Block Specifications
Model
HS0.5
HS1
HS1.5
HS2
HS3
HS5
HS10
Capacity(T)
0.5
1
1.5
2
3
5
10
Standard lift(M)
2.5
2.5
2.5
2.5
3
3
3
Running test load(T)
0.75
1.5
2.25
3
4.5
6.25
12.5
Headroom(drawn close up)H(MM)
240
270
347
380
470
600
700
Load chain
Columns
1
1
1
2
2
2
4
Dia(mm)
6
6
8
6
8
10
10
Effort required to lift max load(N)
221
304
343
314
343
381
392
Extra weight per meter of extra lift(KG)
1.7
1.7
2.3
2.5
3.7
5.3
9
HSZ chain block pics as belows: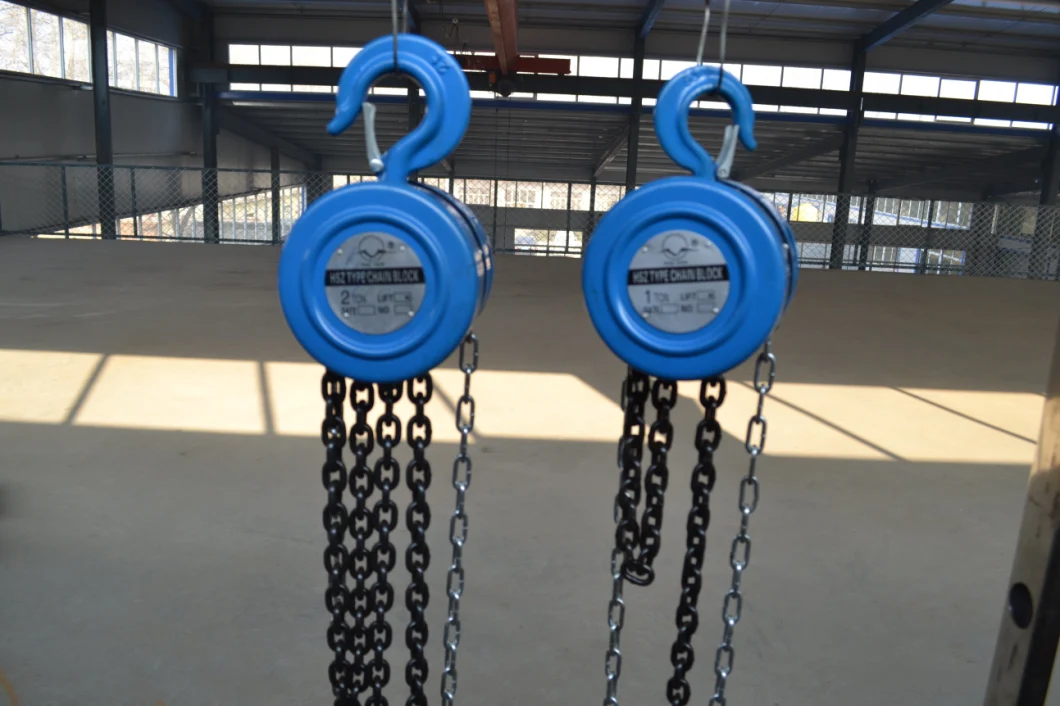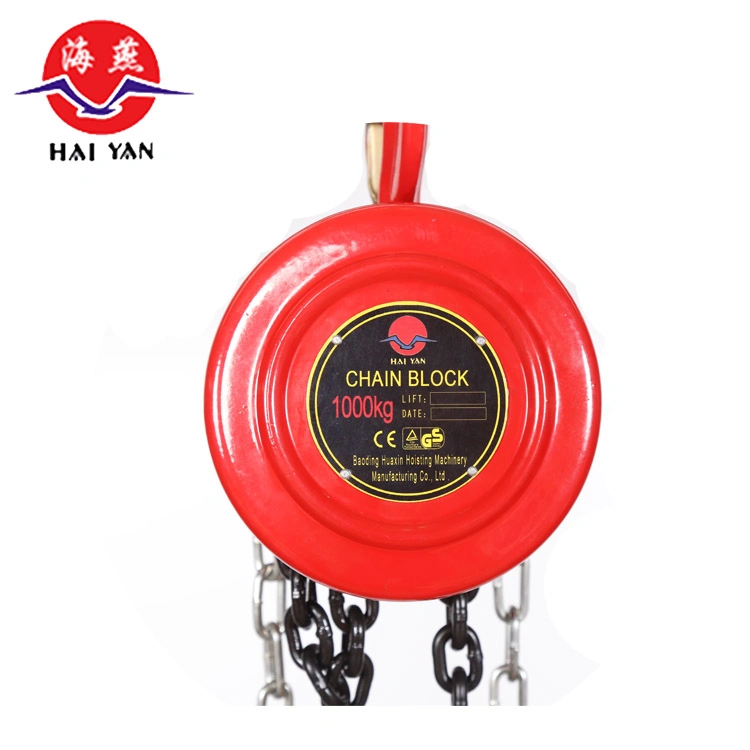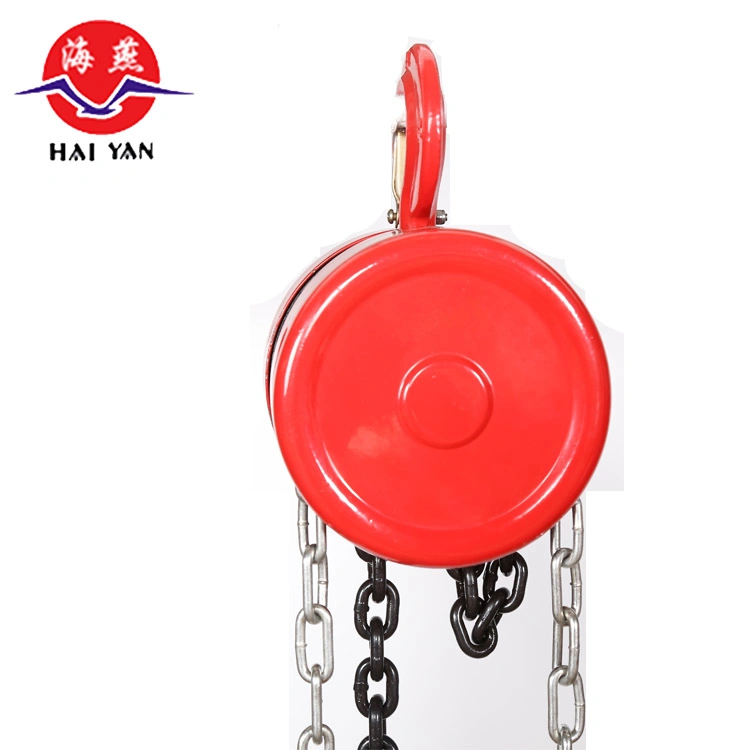 Features of the HSZ chain block 2Ton
1.compact size ,light weight and durable life.
2.High efficiency and small pulling effort at full load.
3.Reliable,safe in operation and low maintenance.
4.Very low headroom allows optimal use of available space.
Details:
Gear: they innovated symmetrical arrayed high speed synchronous gear and made from international standard steel. more strong and steadier.
Chain: adopt high strong g80 chain and high precision welding technology,
meet ISO international standard. Fit for heavy and overload working conditions, take your hands a better feeling,
Hook: made of high class forged alloy steel, it has high strength and high security, by using new design, weight will never escape disconnect
Plastic Plating: adopt advanced plastic plating technology inside and outside, it looks like a new one after years of operation
Housing: made of high-classed steel, more firmly and dexterous.
Chain block factory: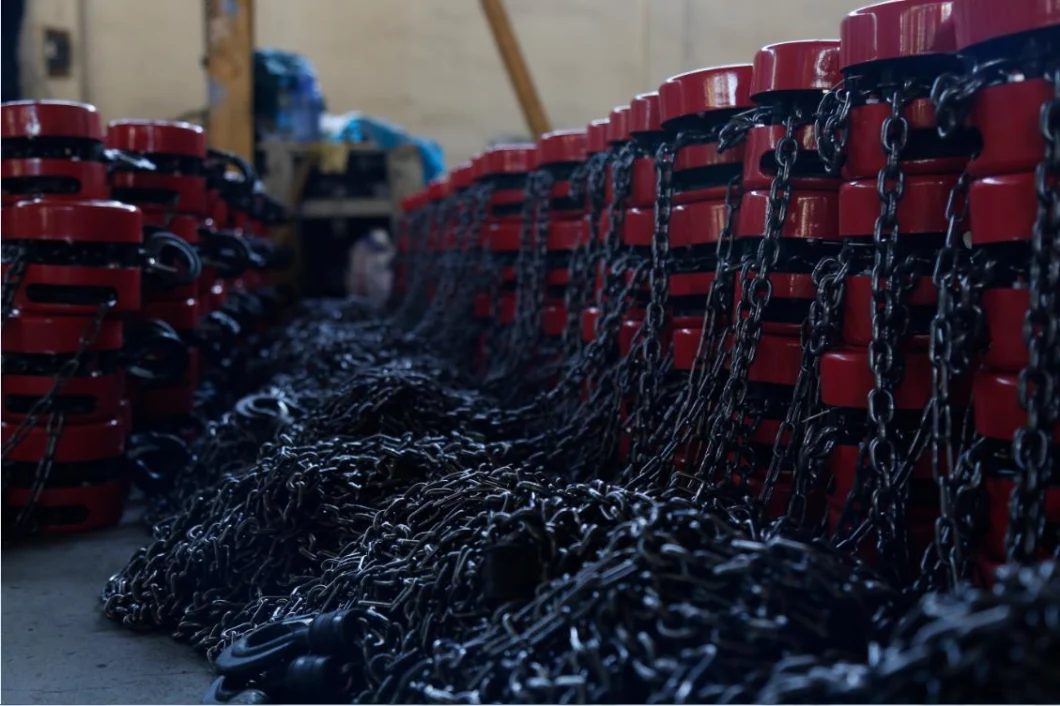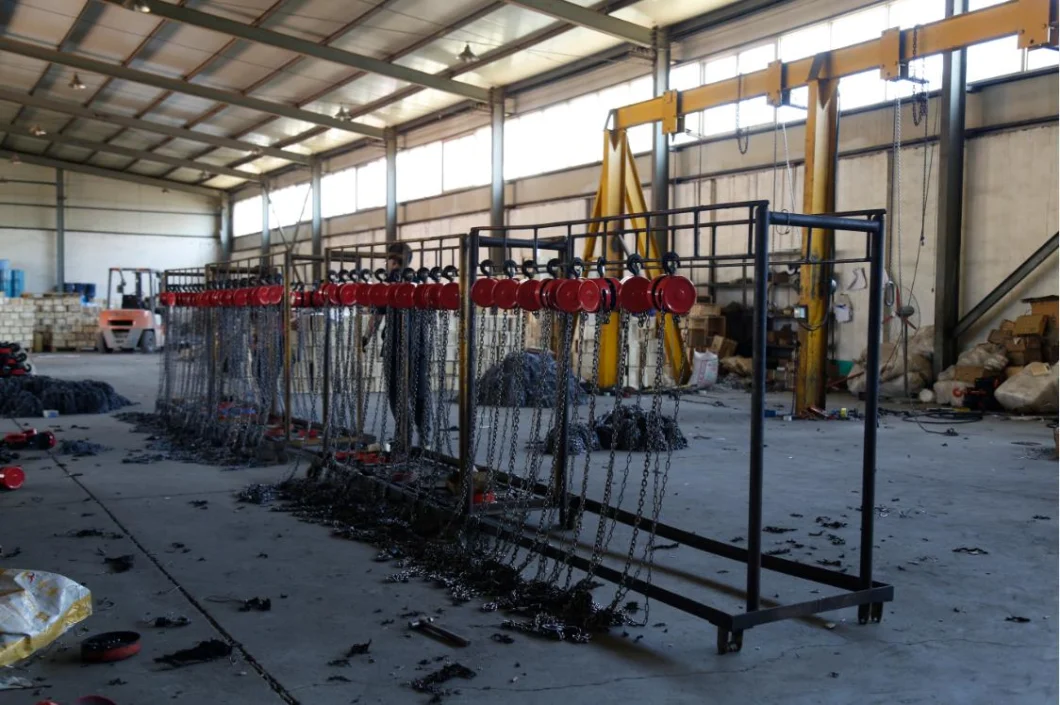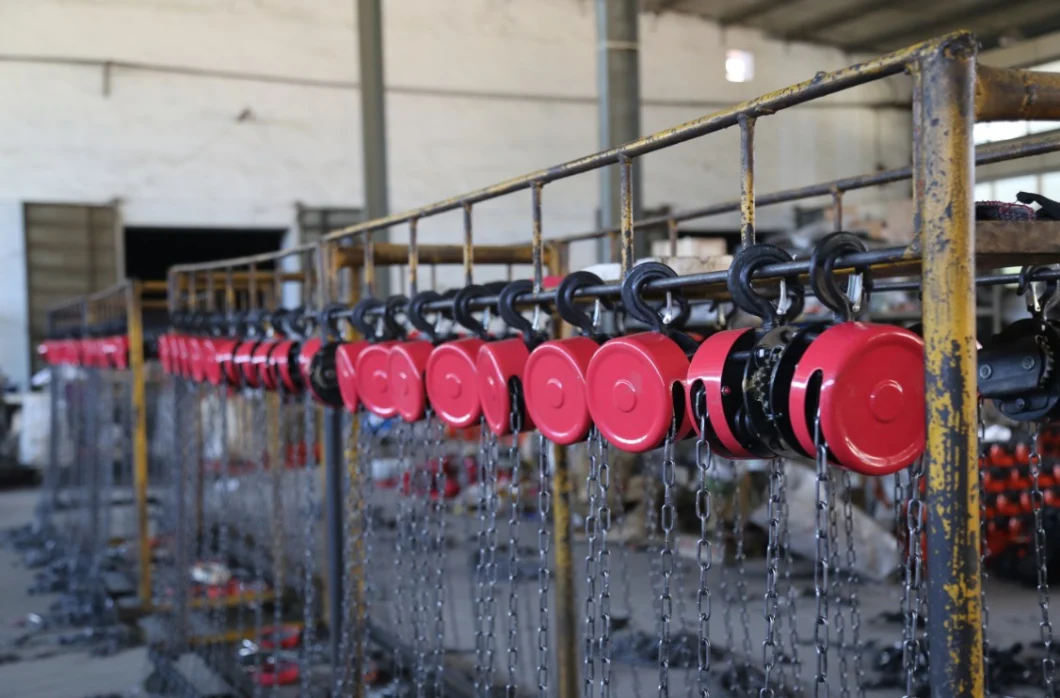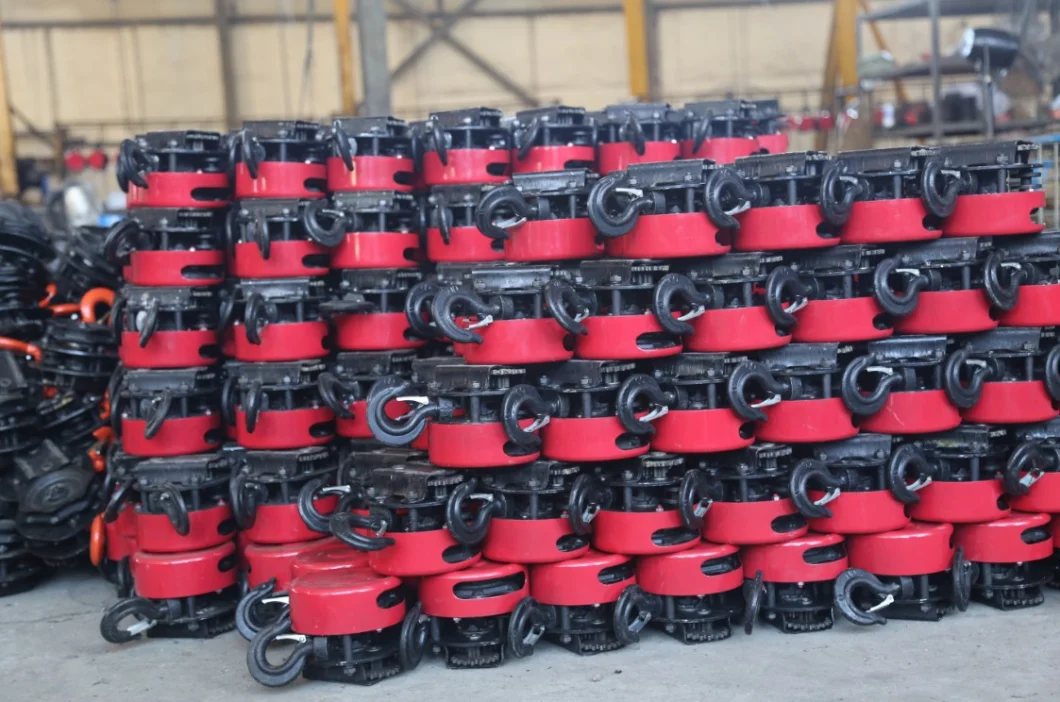 Our company info:
Baoding Jiazhong Hositing Machinery plant is located in the donglv village,we have 23 sets of Automatic chain production equipment .
We specializes in manufacturing standard heavy duty lifting chain (φ4 -φ26), including European Standard chain for rigging, electric block chain and also undertake other special standard chain. Each lifting chain we produced was inspected by our experienced technician who had over 20 years research and producing lifting chain experience, and we also use strict quality control testing system to ensure the products' stability and durability.
As the second largest chain manufacturer, our other hoisting machineries have a huge cost advantage. For hoisting, moving, pulling, driving and conveying, our Huaxin lifting means, Huaxin hoist chains, Huaxin Chain block and Huaxin Electric hoist are a guarantee of quality, innovation and safety.
We looking forward to your inquiry and hope we can have good businessrelationship in future!