Description:
Photovoltaic carport is a highly versatile and economical ground carport photovoltaic support system suitable for the construction of commercial power stations and the needs of various enterprises and institutions for this type of electricity. This system adopts high-strength carbon steel material photovoltaic bracket, and the surface is treated with high-quality hot-dip galvanizing, which has strong corrosion resistance and is suitable for various natural environments. The system adopts a modular design to provide single parking spaces, double parking spaces, and even rows of parking spaces, which are easy to adjust.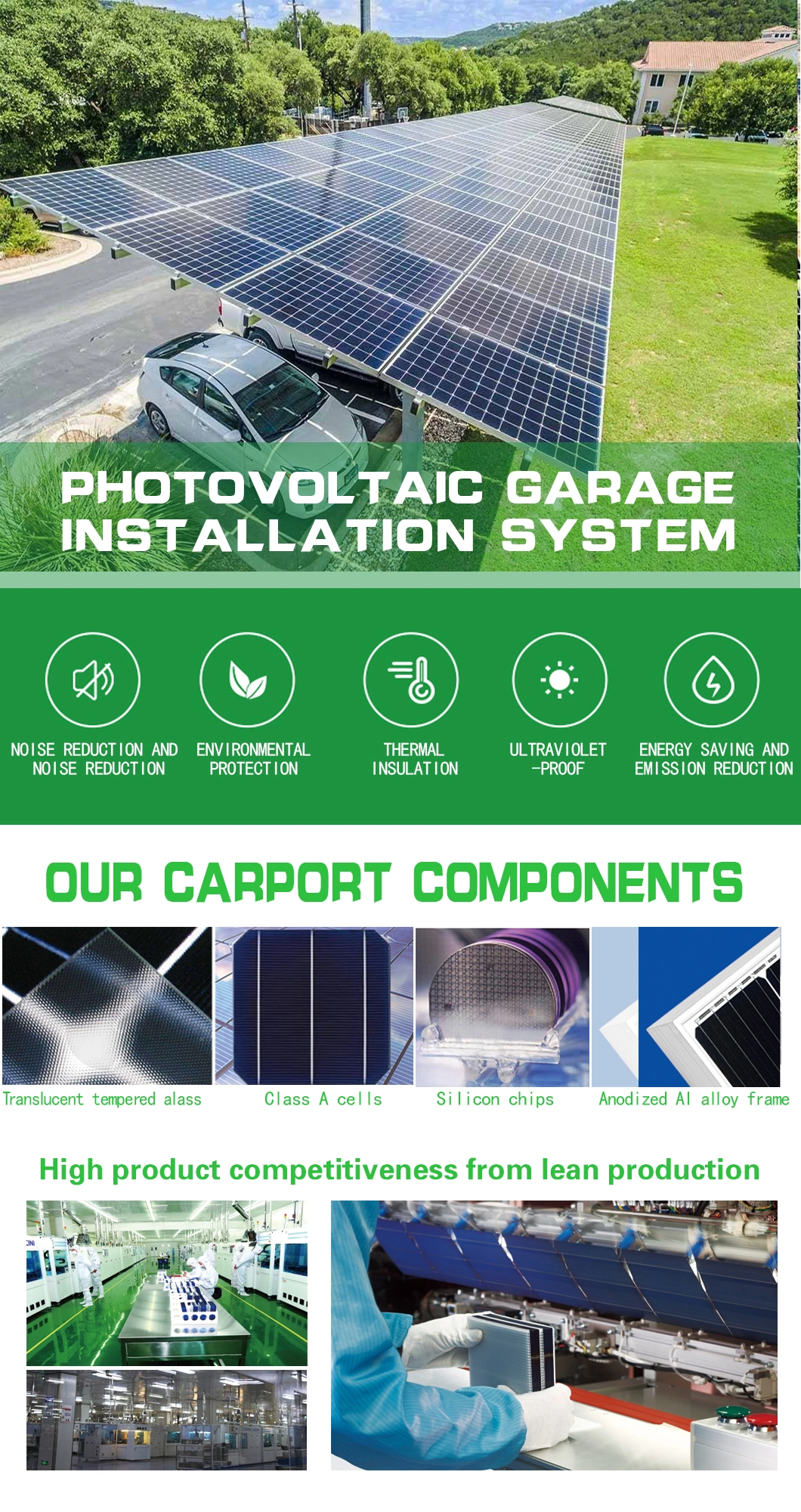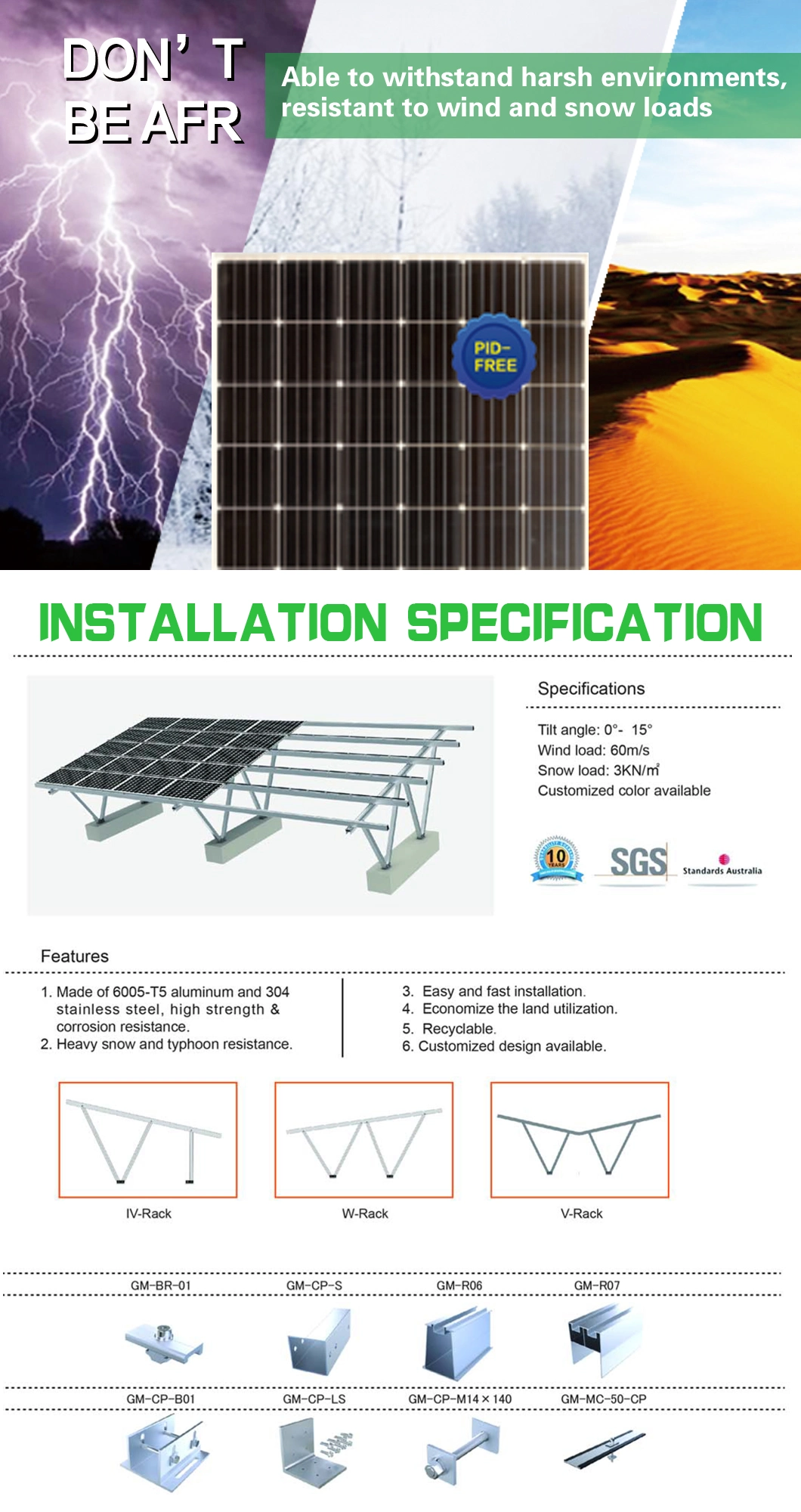 Parameter:
| | |
| --- | --- |
| Item | Parameter |
| Application | Private, Government and Enterprise's Parking Lot |
| Installation Angle | 5-30° |
| Wind Load | ≤60m/s |
| Snow Load | ≤1.4KN/m² |
| Material | Q235B,Q345B,Component Aluminum Alloy & Stainless Steel etc, Customized upon requirement. |
| Surface Treatment | Hot-Dipped Galvanization or Anodizing |
| Warranty | 10 years warranty and 25 years duration |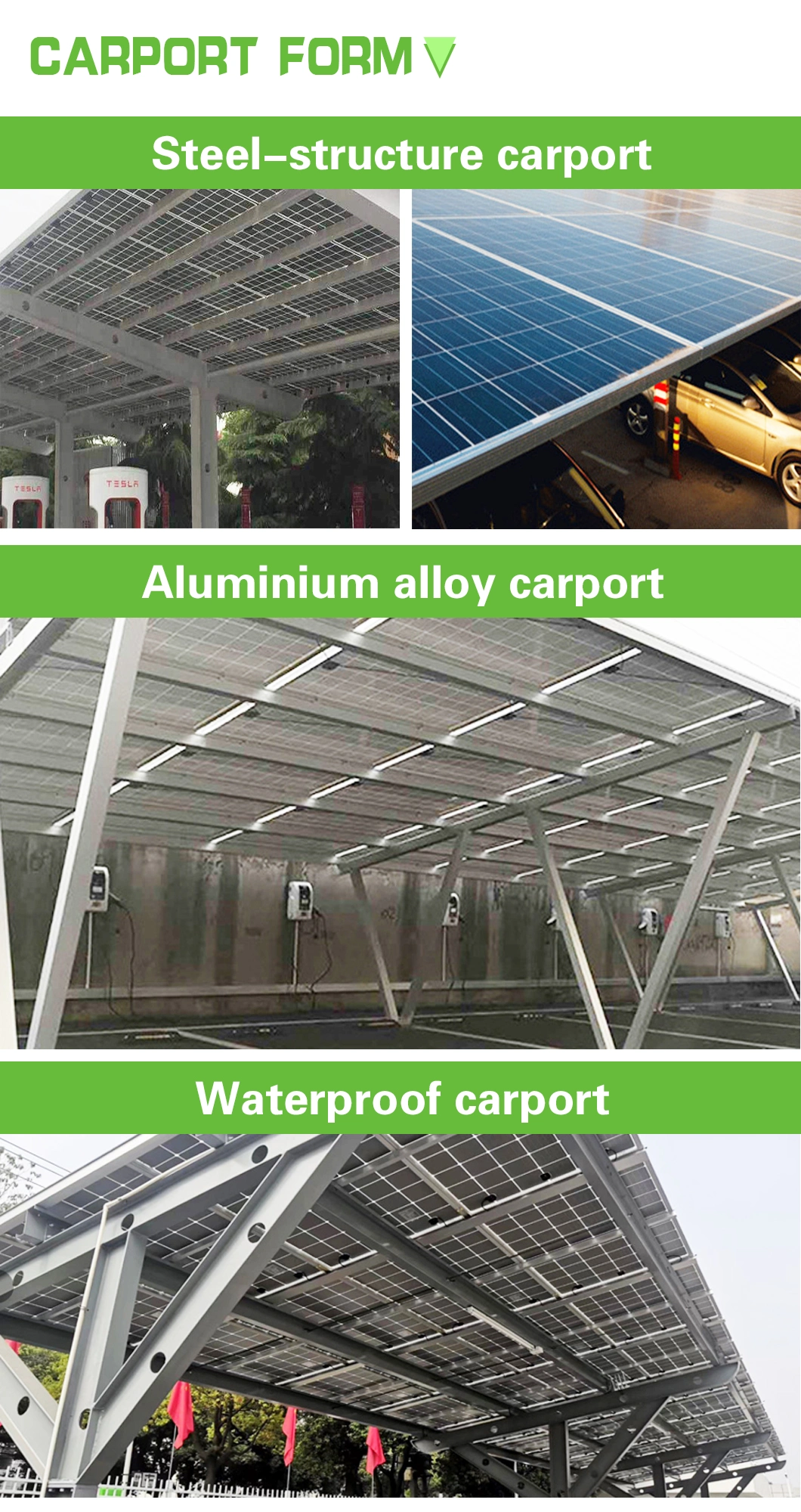 Superior production and integration capability
the company has been offering PV users the integrated brand Longitech. Longitech has demonstrated the power of its own production subsidiaries serving the entire vertical industry chain, and has worked in cooperation with leading manufacturers of PV modules, inverters, energy storage batteries, brackets and application products.
Intelligent monitoring, real-time service
The Group, working with IBM, has invested RMB 30 million in a big energy data cloud platform. Through the grand internet plus smart energy project, Longjitaihe has been selling the best PV products made in China to every corner of the world
Global sales
With its products now sold in Europe, the U.S., Japan and Australia, Longitech is the largest service provider for floating PV stations in Japan, a designated manufacturer for Sharp Energy Solutions, and a supplier to power sales companies in Australia.
Multiple certification and quality control
In addition to the state-of-art global equipment, the company has implemented a stringent quality management system in each process from production to product inspection. Perfectionism is a commitment Longitech has made to society.All of these products are certified by TUV, BIS, CEC, JET, or CQC.
Products rich
the company has implemented a stringent quality management system in each process from production to product inspection. Perfectionism is a commitment Longitech has made to society. Utilizing its customized services, Longitech offers high-efficiency solutions depending on building type, local environment and power station functions. Major products include high-efficiency poly-Si, half-cell, double-glass, and high-efficiency mono-Si modules, large and small modules of various capacities
The lowest network, the highest cost performance