Prefabricated High Rise Steel Building Structures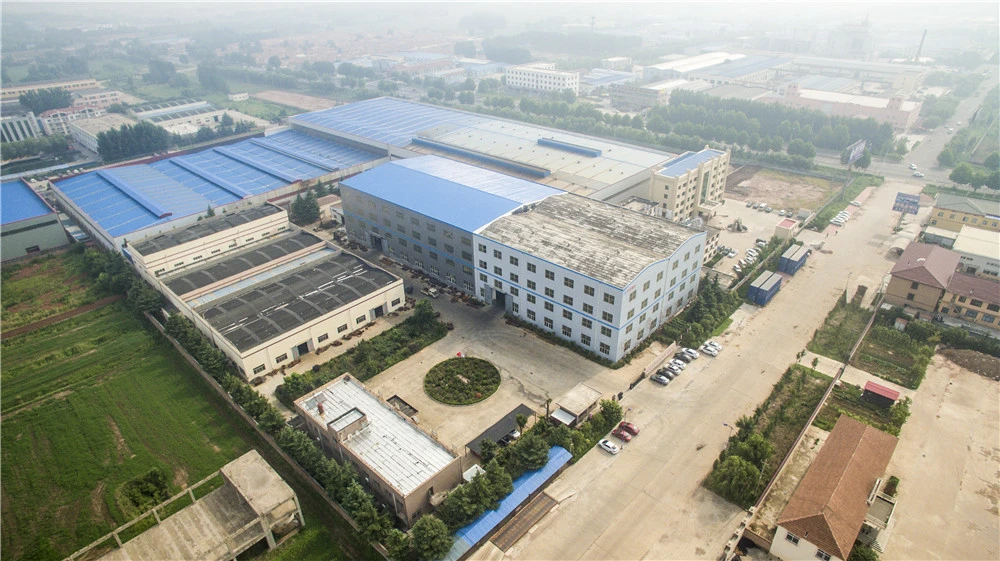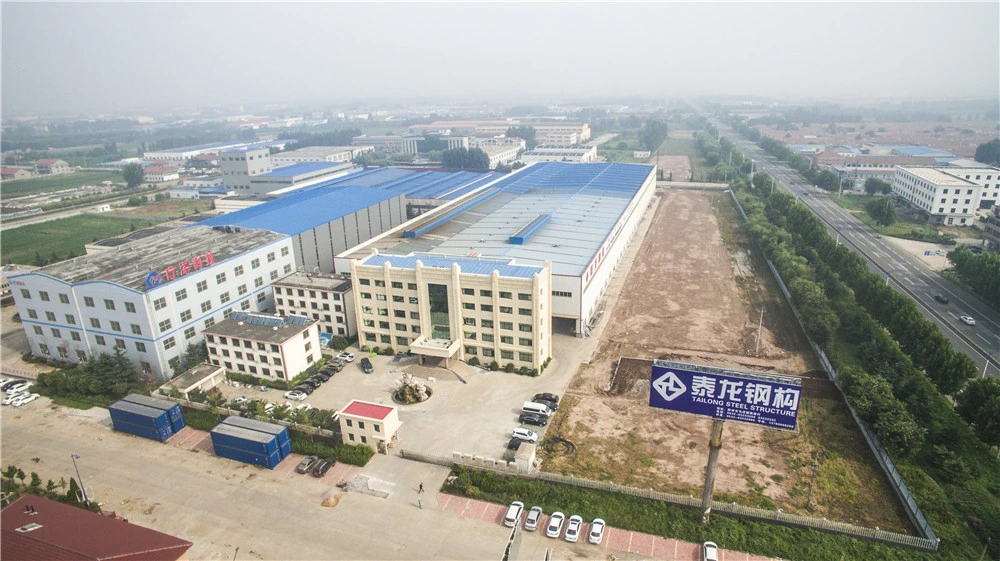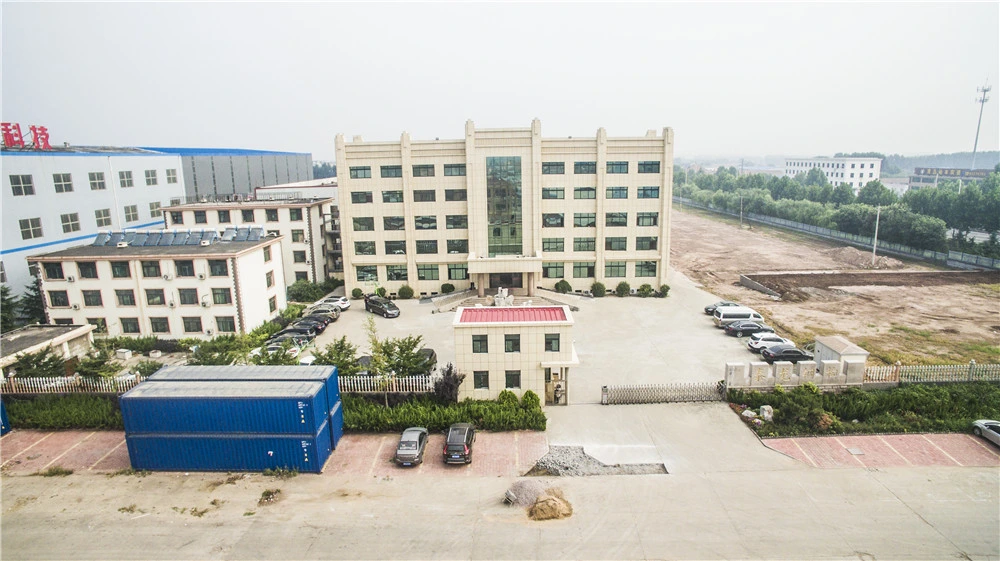 Column and Beam
Q235, Q345 H section steel or square tube
Roof
Sandwich panels with EPS, rock wool, fiber glass.
Corrugated Steel sheet or with insulation layer
Wall
Steel mesh and tarpaulin or sandwich panel or steel sheet
Brace
Round bar
Purlin
C or Z section steel
Accessories
High strength bolts
Feeding system
As the customer's requirements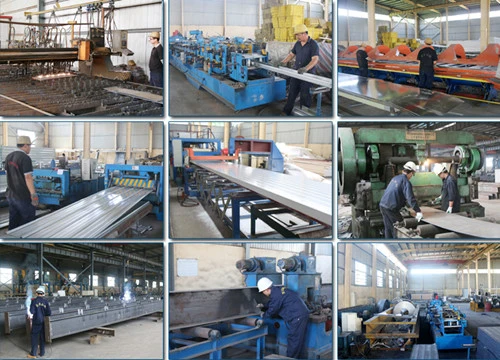 1. As follows is the prictures of steel structure buildings which we have been built:
2. The advantage of our building
(1) Enough strong
it can resist 70m/s hurricane and G10 seismic intensity and protect your life and property. Furthermore, we also can design and build a stronger building according to your required.
(2) No water-seepage problem.
we designed a whole reasonable and effective method of flashing plate and over-lapped of steel sheet, with superior quality closure strips.
(3) High-performance heat insulation
35mm PU = 50mm EPS = 55 glass wool/fiberglass = 60mm rockwool = 475mm concrete = 1075mm brick
(4) Excellent Anti-corrosion and long life
good shot blasting and 4 layers paint(90micron)/1 layer hot deep galvanized (80-200g/sqm) will provide our building 25-50 years life.
(5) Good air permeability and more natural lighting
natural roof turbine ventilators,
bridge ventilators,
roof sky lighting belts,
wall sky lighting belts,
varies of windows,
they will bring us more fresh air and natural lighting.
(6) Quick installation
12 workers can assemble 1000sqm within 20 days.
(7) 100% recovery.
Packaging & Shipping
In usually, make the protected package on every items and ship them by 40' OT or 40'HC
Our Services
1. Free Design
make a free design according to your requirements.
2. Produce every compoents of the building
as follows are our production process and quality check
(1) purchasing of raw material:
performance of all steel plates must be in accordance with Q345 or Q235 required in country standards, no sandwich flaws, no dopants and no crack.
Physical Property
Steel NO. Yield Point(N/mm2) Tensile Strength (N/mm2)
Q235B 235 375-500
Q345B 345 470-630
Chemical Constituent (%)
Steel No. C Mn Si S P
Q235B 0.12-0.20 0.30-0.70 ≤0.3 ≤0.045 ≤0.045
Q345B ≤0.20 1.00-1.60 ≤0.55 ≤0.040 ≤0.040
(2) Plate cut:
all notch is slippy and straight, it will be a good start for welding.
(3) Assemblage:
(4) Automatic welding for H steel
automatic arc-submerging welding: full weld, and check weld joint very carefully in order that there is no crack, no unjoint, no lack of penetration, no slag inclusion and no blowhole.
(5) Straightening.
(6) Holes Drilling
accuracy position of hole will be helpful of quick installation and fastness
(7) Manual welding for stiffener and connecting plate.
(8) Shot blasting:
grade: Sa2-2.5
rust will fall off paints, so better blast cleaned, better paints.
(9) Application of paints:
two layers primer paints and two layers surface paints, total thickness of paints is 90 micron.
in addition, there will be anti-fire paints if required.
(10) Acid cleaned and hot deep galvanized
in usually, in order to protect the service life of some buildings which are near the sea or established in strong corrosion place, we will use the acid cleaned and hot deep galvanized.
thickness of galvanized: 80-200g/sqm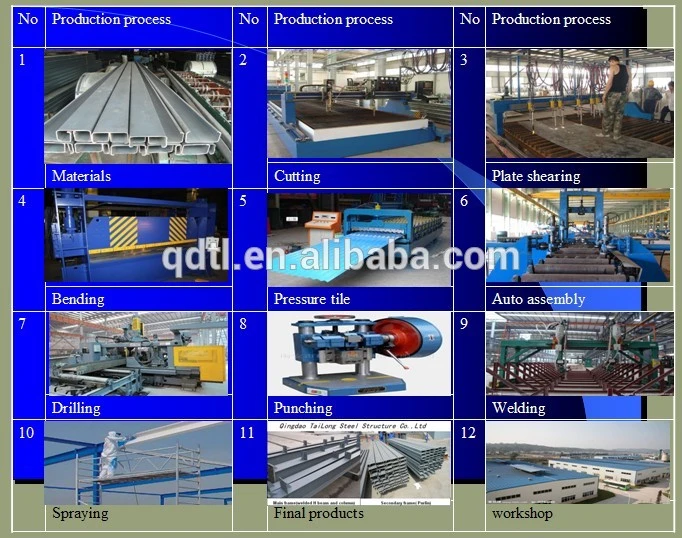 If you are intereseted in our product,please contact us: