1, LIGHTWEIGHT STEEL STRUCTURE SPECIFICATION:
Main Steel: Column and beam(H-section), square steel tube, C/Z purlin
Conection Method: Welding or hot rolled or cold rolled
Wall&Roof: EPS, Rockwool, PU sandwichpanel, Corrugated steel sheet with fiber glasswool
Door: Rolled up door or Sliding door(sandwich panel)
Window: Plastic steel or Aluminum alloy window
Surface: Hot dip galvanized or painted. (all colours we can do)
Bolt: Foundation bolt(M24, Q235),
High strengthen bolt(M20X70),
Normal bolts(M16x50; M12X30)
2.LIGHTWEIGHT STEEL STRUCTURE ADVANTAGE:
Light in dead weight.one thirtieth of brick-and-concrete composite construction and low in
foundation treatment cost.
Small in member section and good in steel degree;high in usable floor area and space rate
of utilization,especially applicable to low-rise big-span building.
Short in construction period and plot area of construction.
Multiple in disassembly and assembly and used repeatedly with the rate of recovery up to 70%.
Strong in corrosion resistance,good in durance and high in reliability,applicable to plant building
and storehouse,with the service life up to 25-30 years, and longest to over 45 years.
Good in heat insulation and sound insulation, with the thermal conduction rate avaliable for
selective roofing plate,the heat insulation effect 15-folded over that of brick wall of same
thickness and the sound insulation effect up to 30-40dB.
The roofing and wall face made of light sandwich or color tamped plate, good in integration,
strong with wind resistance and earthquake resistance and looking light and generous.
3.CUSTOMIZED DESIGN TO WELCOME:
As long as you like, we can design and provide drawings for you.
In order to give yo an exactly quotation and drawings, pls tell us the; Length, width, eave height
and local weather. We'll quote for you asap.
4,ABOUT CUS--STEEL
We have our own technical teams, so we can design, fabricate and install this steel structure
workshop according to customers requirement.
Its very easy to install the steel structure workshop in your there according to our installation
drawings.Also, we will supply all technical support during installation and after-sale service.
You can choose freely the roof and wall panel, the material of door and windows
Degree of
Standardization
custom-made product, design and manufacture according to clients
requirement
Length
No limited, increase expansion joint when length more than 200m.
Width
single span should be less than 12m, an arbitrary width could make
by union spans
Height
single floor ≤ 5m, two or three floors, average height ≤ 4m
Ground
Channel
Galvanized steel panle compression, thickness is 0.8mm
Post
Inside post is steel square pipe, material is Q235, components surface
make antirust process, and decorate with color steel compression parts.
Roof Beam
roof truss consist of thin sharpe steel by welding, component surface make
antirust process
Purlin
purlin is Ctype steel, material is Q235, components surface make
antirust process.
Floor
made of floor master beam, secondary beam and floor surface plate(plywood)
Door
color steel sandwich panel door, size: 750mm*2000mm;
Window
PVC sliding window, with steel screen.
Ceiling
mineral wool acoustic panel, aluminium buckle panel, PVC ceiling
Electrical
accessories
Supply plan, design and construction according to relevant national norms
(220V, 50Hz, with lamp, switches and multi-function sockets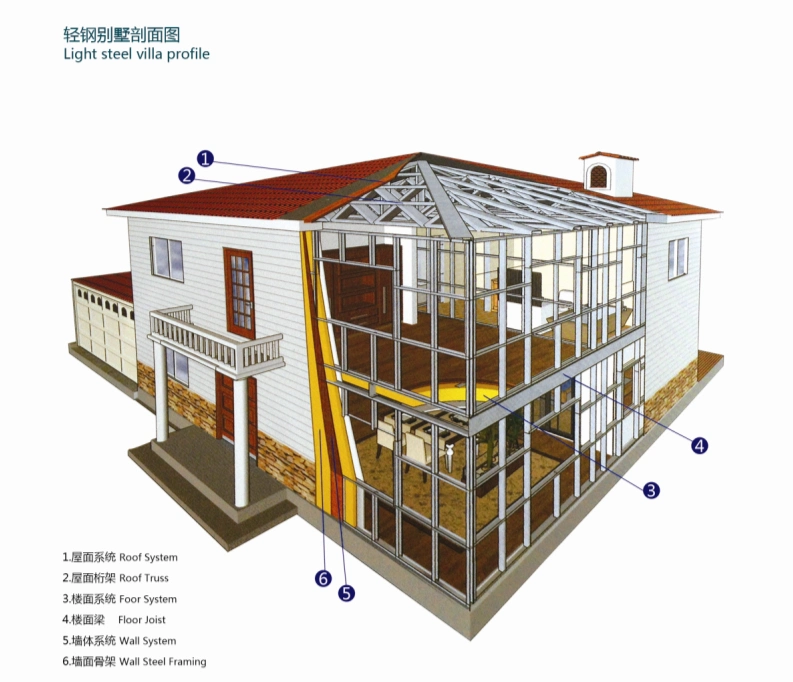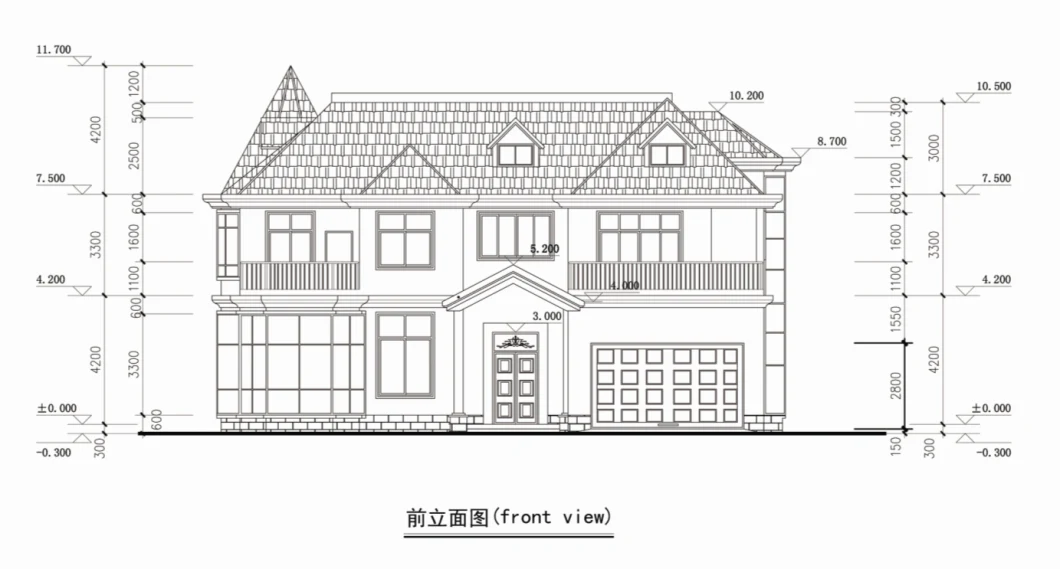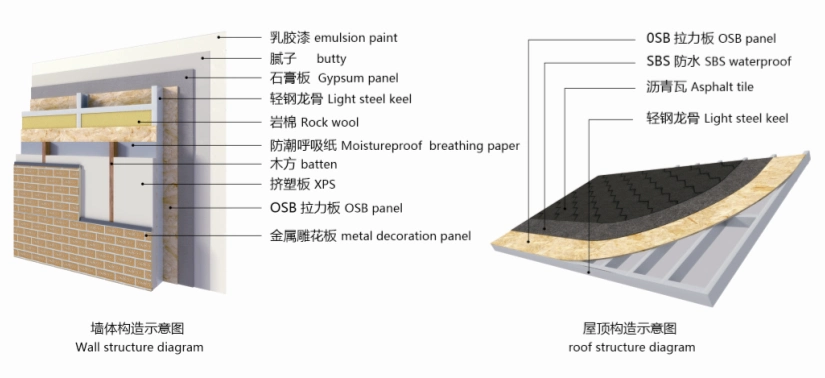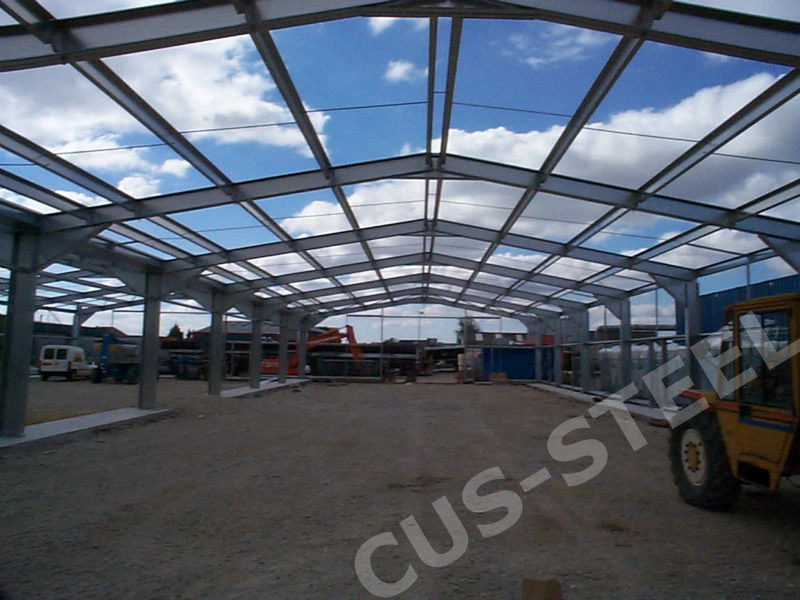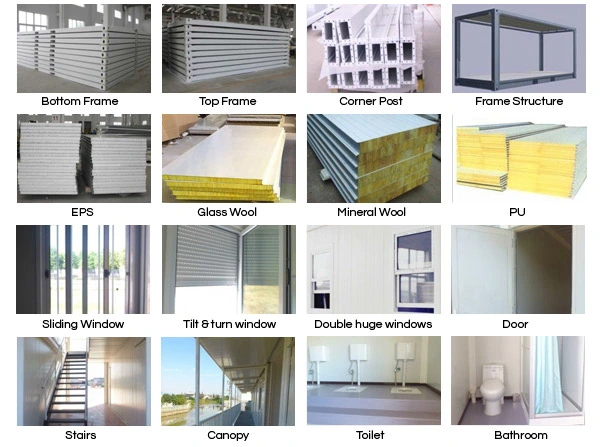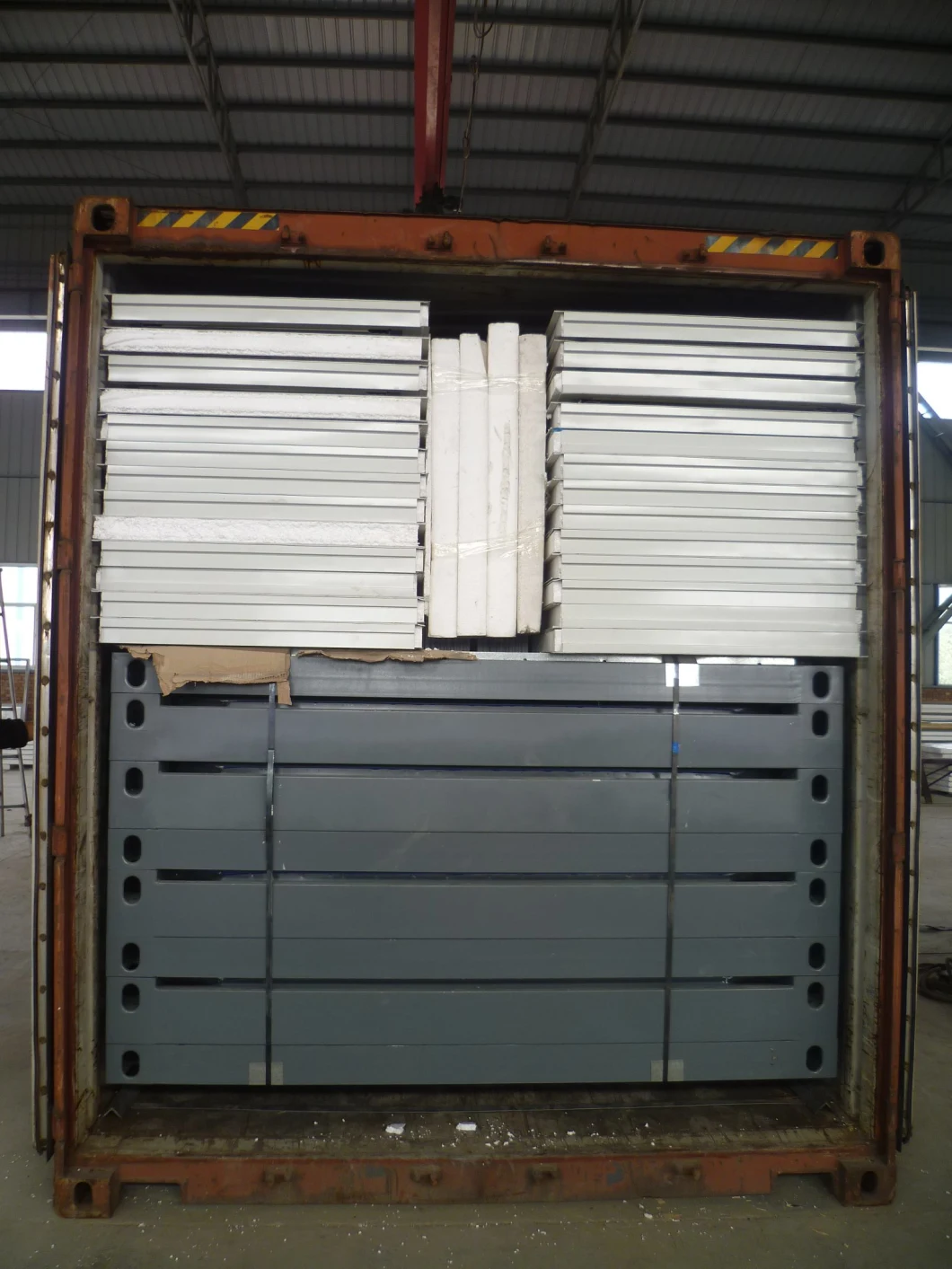 If you are interested in it, pls
feel free to contact me.
Mary,Song
Sales mananger