Qingdao Joyo steel structure co.,ltd.It was established in May 2010, located in the beautiful coastal city, Qingdao, only
50 kilometers from Qingdao port.The production workshop total construction area is more than 100,000 square meters.
Including light steel production workshop&heavy steel production workshop&enclosure panel production.The processing
capacity of steel structure exceeds 120,000 tons/year, meanwhile the processing capacity of enclosure panel exceeds 3
million square meters/year. Covering all products in the steel structure building, holds CE, AISC, ISO9001, 14001
Certifications etc,.

Our main steel structure projects(products)including:workshop(light steel&heavy steel),warehouse,hanger,apartment,residence,
school,hospital,hotel.supermarket,amusement park,parking lot,stadium,poultry house,container house,large span structure,space
structure, multi-storey and high-rise structure,C/Z type purlin,all types of corrugated steel sheet,all kinds of sandwich panel(rock
wool, glass wool, polyurethane),steel deck, steel bar truss deck, insulation cotton, light-quality partitions, fire prevention board, etc.
We can provide all the components of a prefabricated house.
Honest & trustworthy, striving for excellence, creating value for customer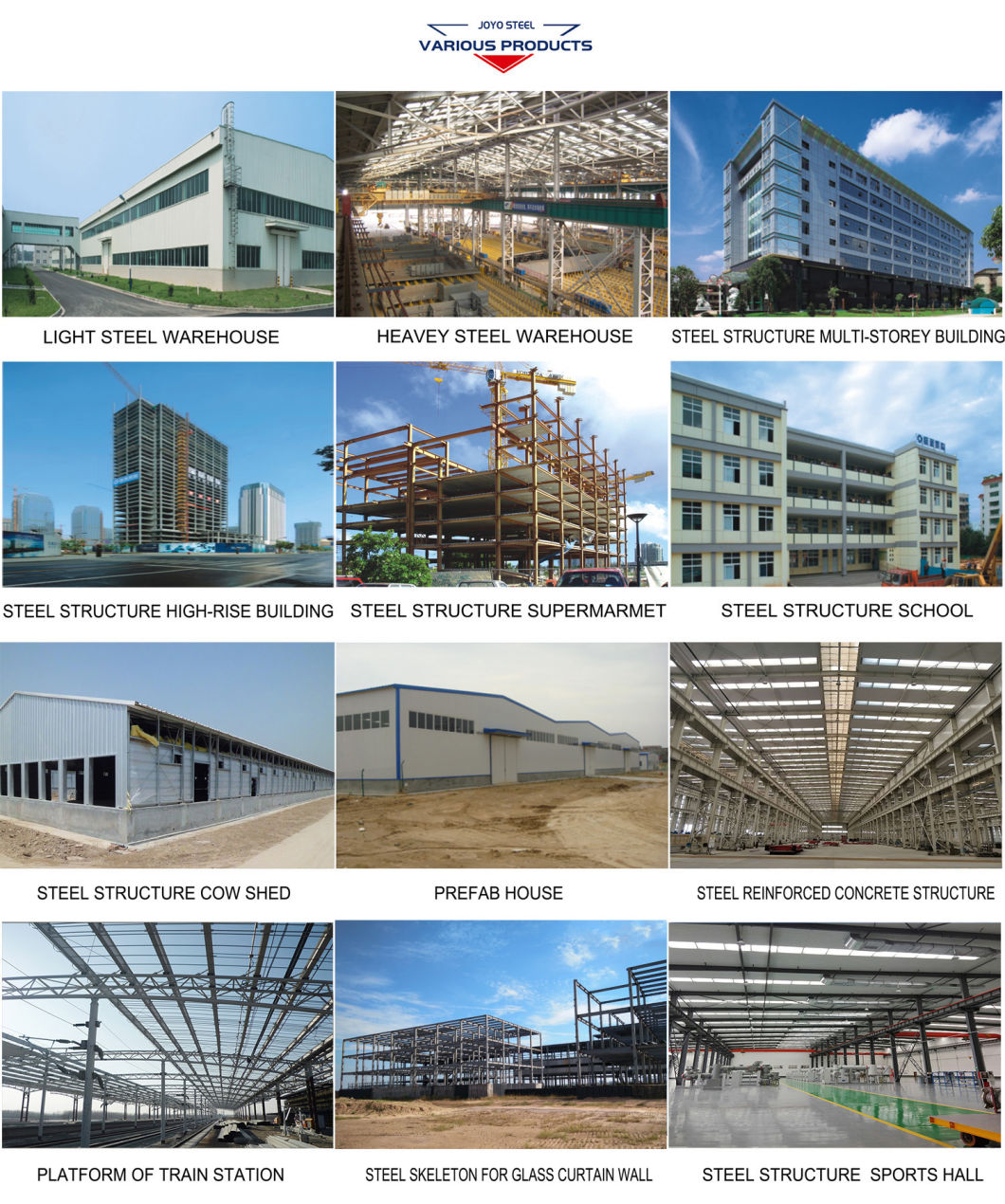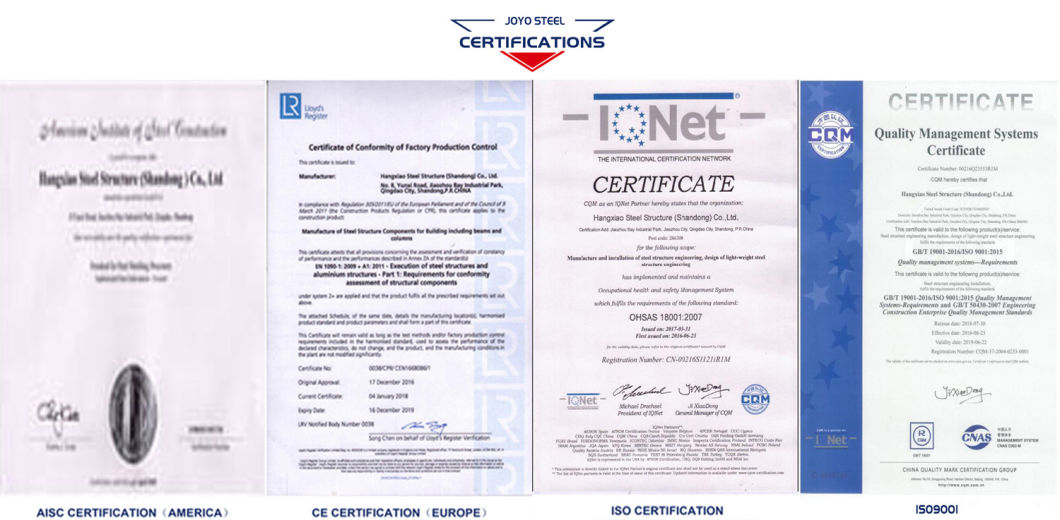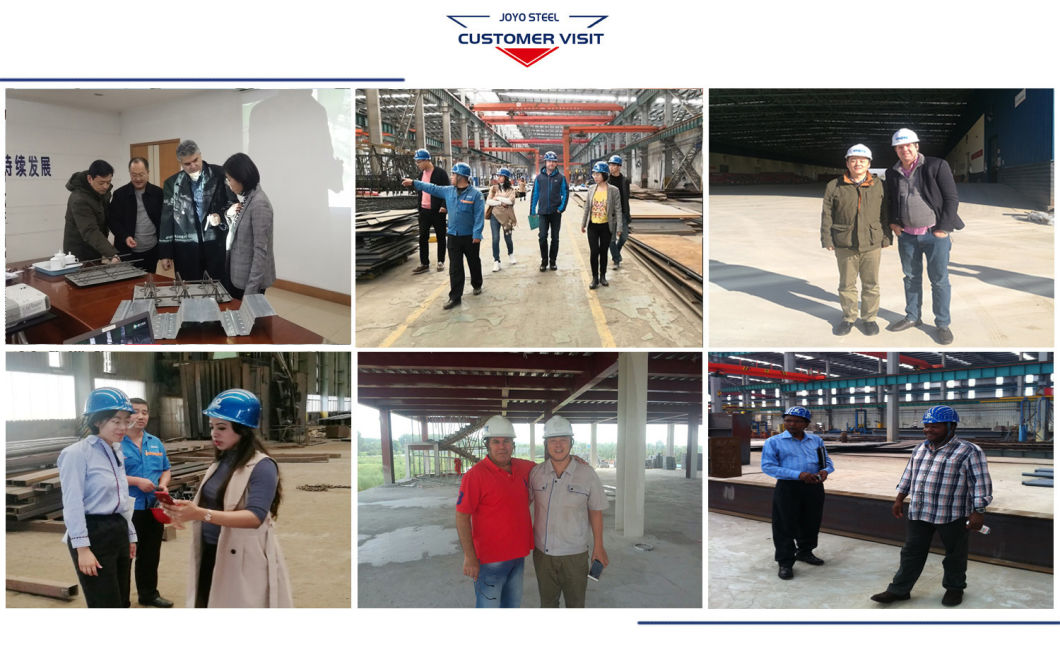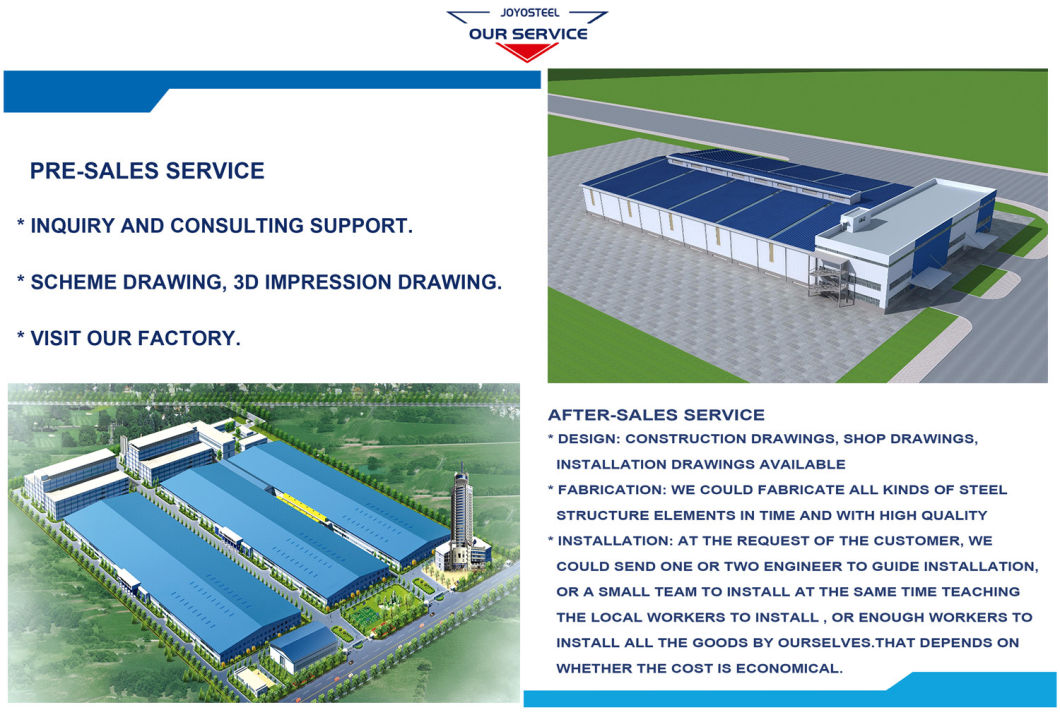 1.We are steel structure building Manufacturer located in Qingdao China, We were gaining good reputation among our customers.
Because we know that a long terms business based on the quality control, price, packing, delivery time etc.

2.We have more than 20 design engineers. We could design full solution drawings as per your requirments. They use software:
Auto CAD,PKPM, MTS, 3D3S, Tarch, Tekla Structures(Xsteel)V12.0.etc.

3.Established a procedure to check products at all stages of the manufacturing process - raw materials, in process materials,
validated or tested materials, finished goods, etc.You can send an inspector anytimg during the production time.

4.We have experienced labor for loading and professional operation department.Make sure your container will arrive to your
port smoothly.

5.We can provide detailed installation drawings and video.And if you need we can send our professional technical engineer
to supervise installation on site overseas.

6.We can also provide both color corrugated steel sheet and sandwich panel(glass wool and PU and rock wool).

7.If you need us to design for you, the following information could help us to better understand our project and make the
design more perfect:
Projects site:

Building function

Wind load or speed

Wind borne ground roughness

Length

Column space

Eaves elevation

Seismic fortification intensity

Width

Span

Number and height of floors

Snow load

Crane

Crane capacity

Type

Layout of crane

Rail top elevation

Operating mode

Work class

Roof

Slop/Number of slope

Day lighting

Roof hanging load

Material




Drainage

Wall

Material




Parapet

Canopy

Floor deck

Structural

Live load

Dead load

Door

Type

Specification




Quantity

Window

Type

Specification




Quantity

clerestory

Specification/layout:




Remark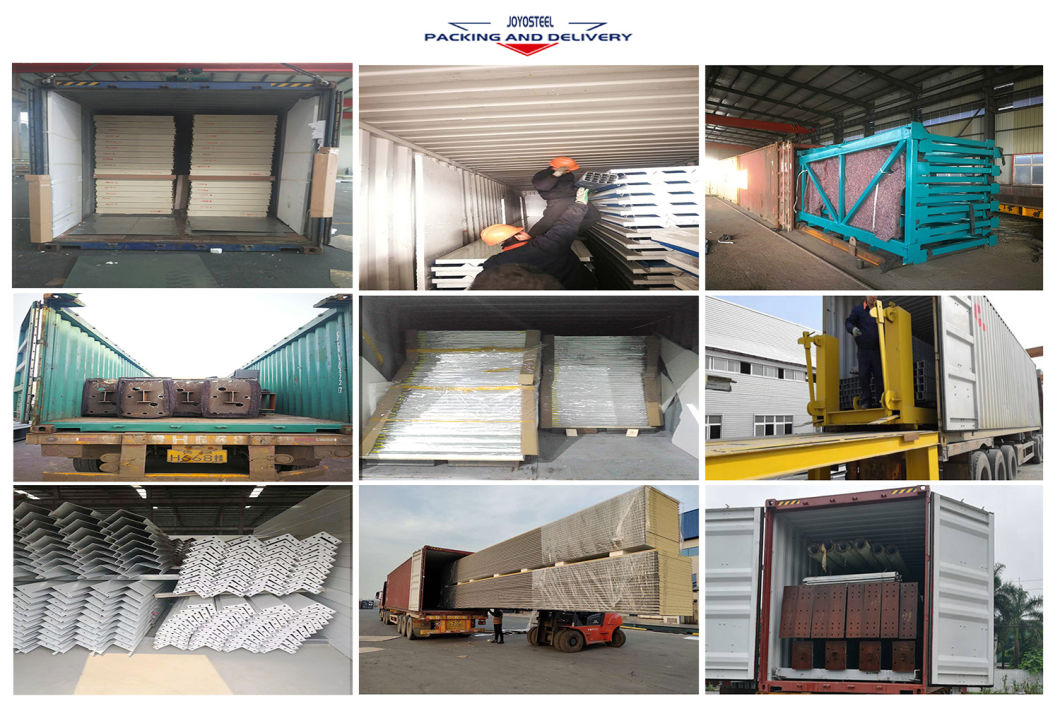 In Container

In Bulk Cargo Ship

Size

No longer than 11.8m

No longer than 11.8m

Weight

No longer than 11.8m

No longer than 11.8m

Details

The heavy elements: loaded in 40ft OT or loaded in 40HC,40GP or 20GP with steel pallet by crane and forklift.

The light elements: loaded in 40HC, 40GP or 20GP by hands.

Small parts: in bags or boxes in case lost

All the elements should be fixed or stable in the containers in case scratch or broken.


The goods should be fixed with pallets. The pallets should be strong enough in case excessive pressure.

Claire
Sales Manger
Cell phone : +86 15715485081
International Sales Department: +86 0532 6865 8637