Introdation

:
I. Description:
The main steel framework through linking up H section, C section, Z section or U section steel components. Maintenance system uses different kinds of panels as wall and roof together with other components such as windows and doors. Fixed by bolts.
Lida light steel structure building is widely used in large factories, warehouses, workshops, stadiums,shed,hangar and other buildings.
II. Characteristics:
1. Wide span: single span or multiple spans, the max span clear distance is 36m, no middle columns.
2. Low cost: unit price range from USD35 to USD70/square meter FOB according to customer's request.
3. Fast construction and easy in installation
4. Long term service life: more than 50 years.
5. Other characteristics: environmental protection, stable structure, earthquake resistance, water proofing, and energy saving.
III. Main parts of the steel structure building:
Main Steel Frame
H section steel
Q345 steel 8mm/10mm;Galvanized or Painting
Bracing
Φ12,Φ20,Φ89*3 and so on.Q235 Galvanized steel
Roof
Purlin
C160*60*2,Steel Q235,Galvanized
Out-roof Panel
Sandwich Panel or corrugated steel sheet
FRP daylighting board
thickness 1.2mm
Gutter
Made of steel sheet;thickness 0.8mm
Rainspout
Φ110 PVC
wall
Purlin
C160*60*2.5,Steel Q235, Galvanized
Wall
sandwich panel or corrugated steel sheet
Axial fan
Axial Fan
Window
PVC or Aluminium alloy frame+4mm sigle or double-layer glass
Door
steel or sandwich panel door
Crane
With or without crane in 5 tons to 20 tons
About DESIGN:
>If you HAVE DRAWING,please kindly send it to my email :
> If you HAVE NO DRAWING,our Engineering team will design for you.You just need to give the following information to us, please fill in the blanks:
QUESTIONNAIRE :Please choose or fill in the blanks
>> Project Location (where will be built? )
country, area
>> Size or draft drawing: Length*width*height
mm* mm* mm*
>> wind load (max. Wind speed)
kn/m2, km/h, m/s
>> snow load (max. Snow height)
kn/m2, mm
>> anti-earthquake
level
>> brickwall needed or not?
1.2m high,1.5m high or others ?
>> Wall and Roof options and Cost Comparison:
Cost of different Material Comparison:
Single steel sheet < EPS sandwich panel < Fiberglass sandwich panel or Rockwool sandwich panel < PU sandwich panel.
Cost of different thickness of sandwich panel Comparison: 50mm < 75mm < 100mm
>> Door quantity & size
_____units; _____(width)mm*_____(height)mm
Single open,double open,sliding or rolling?
security door,escape door,tempered glass door or others ?
>> window quanity & size:
_____units, _____(width)mm*_____(height)mm
>> crane needed or not?
_____units, max. Lifting weight____tons; Max. Lifting height _____m
About INSTALLATION:
We would send tools to you and dispatch technician to project site depend on your requirement.

PROJECTS SHOW: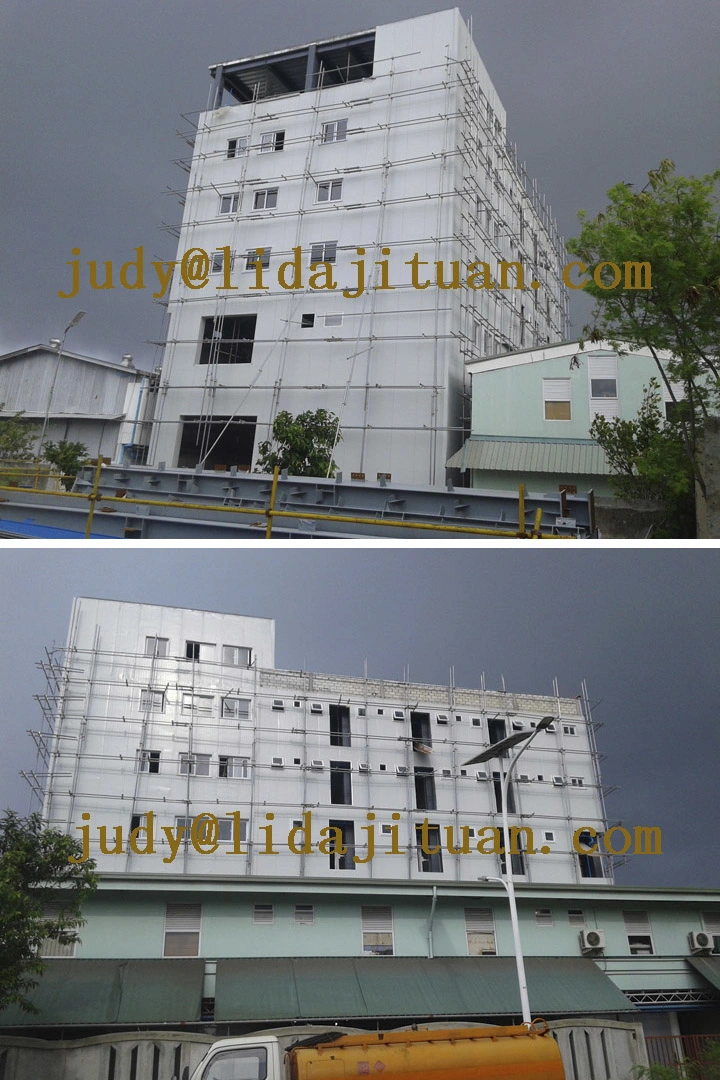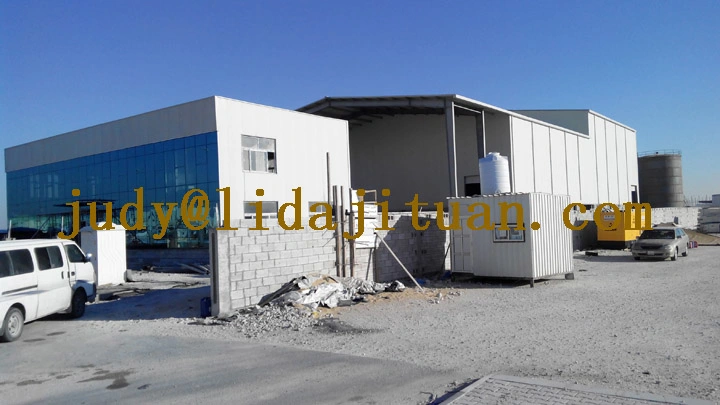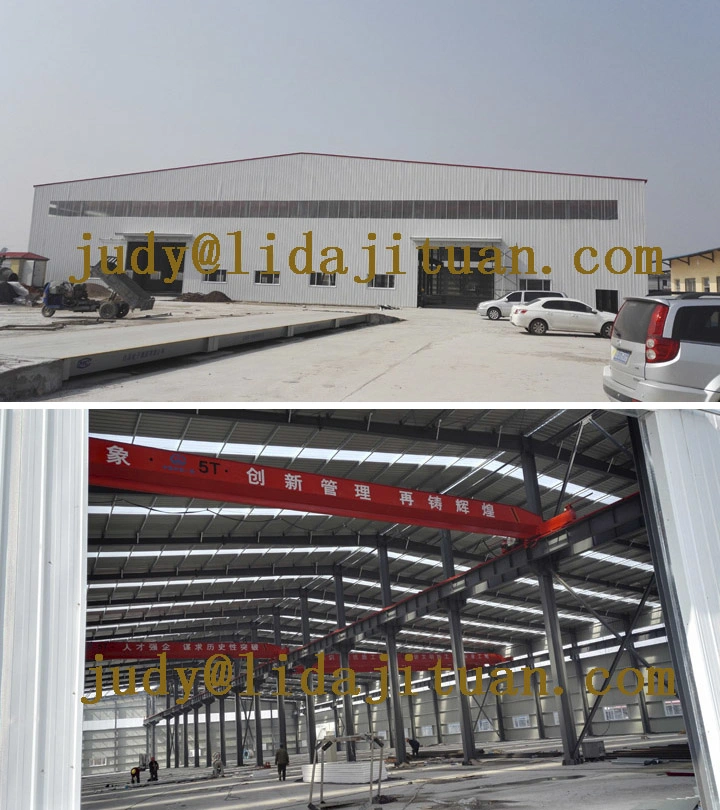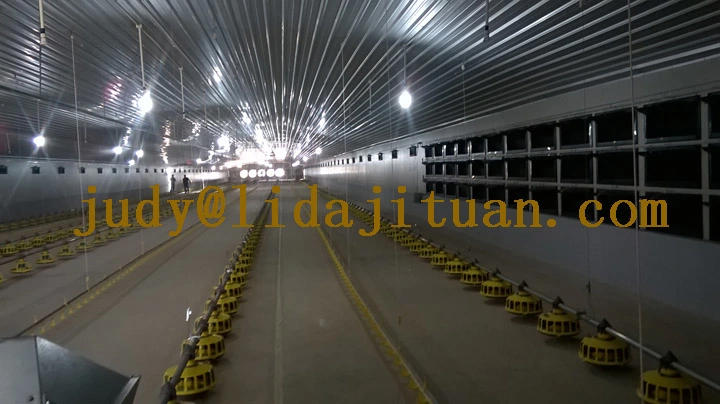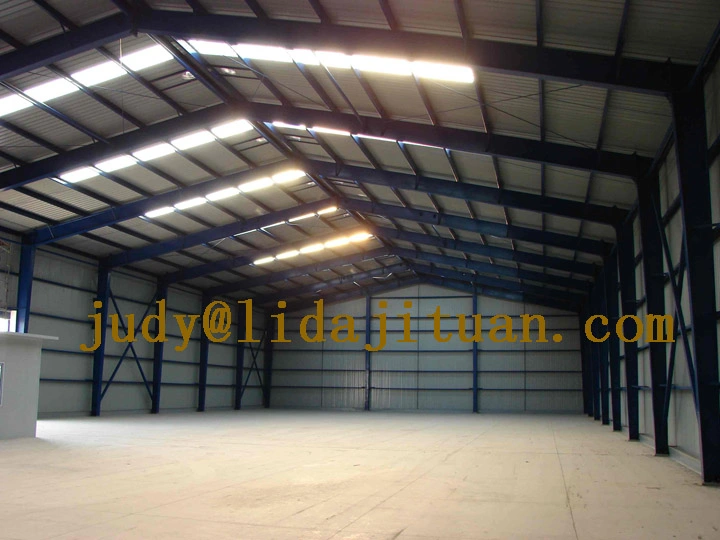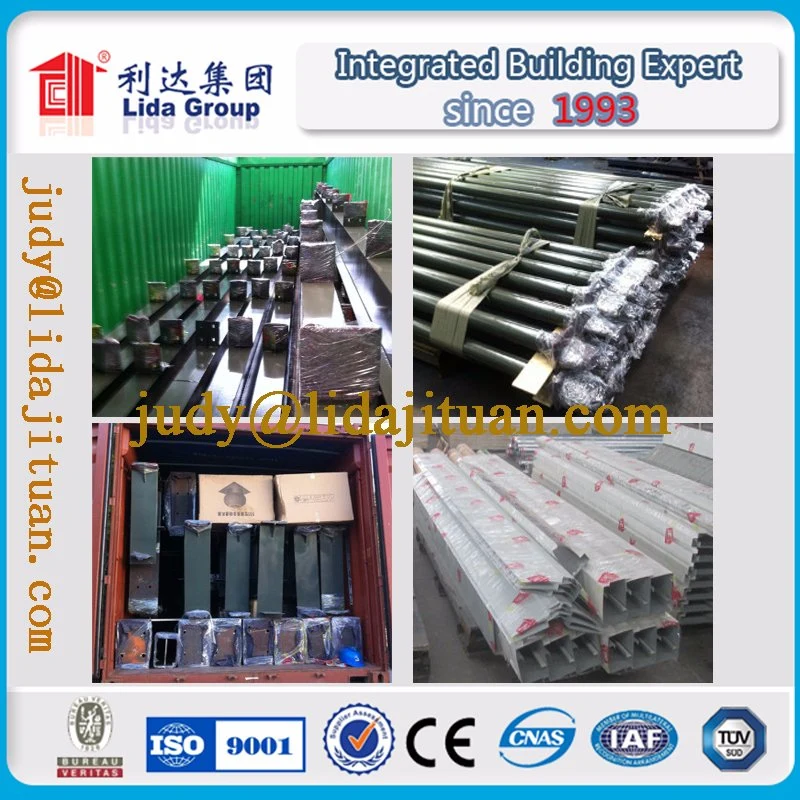 You are warmly welcomed to vist our factory.